Yuri and Sherry meeting an illegal homesteader who had returned to
the Chernobyl Exclusion Zone.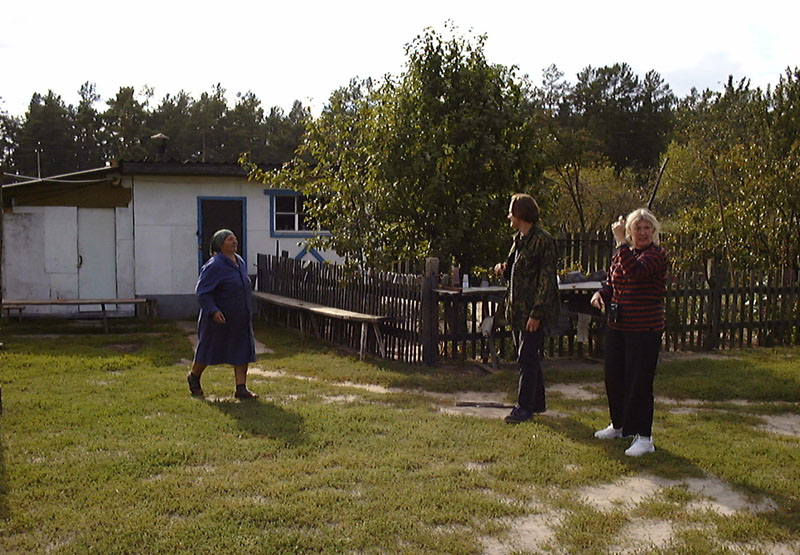 Many of the older folks who had been forced to leave following the explosion at Chernobyl have
over the years returned to their original homesteads despite the potential threat of radioactive
contamination. The lure of free electricity and health care, combined with the frustrations and poverty
of city life, have brought the folks back to their homes.
Photo by T.A. Mousseau (c) 1999.